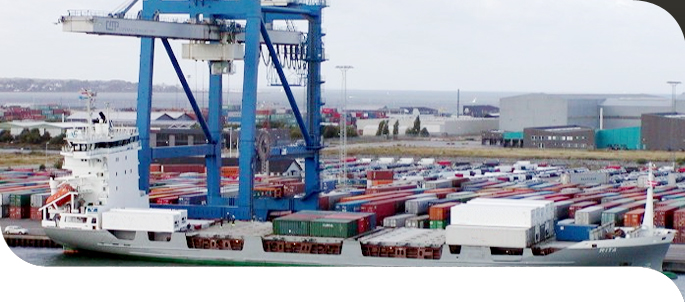 Dangerous Good Carrier
Classification of dangerous goods
Due to its hazardous nature, DG shipments are regulated under stringent rules and regulations throughout the entire transportation period.

Vessel owners, container liners, port authorities, international organizations, etc. have all set various requirements concerning the safe transportion of DG. Information and knowledge need to be shared and a large amount of documents and certificates need to be granted and exchanged through the delivery process. All of these requirements lead to complex and demanding operations.

There is no integrated solution for DG transportation thus far, though a few carriers maintain their own in-house systems; developed individually and which operate isolated from their competitors. Subsequently, it has long been agreed that the best way of improving safety at sea is by developing international regulations that are followed by all shipping nations as well as a number of treaties to be adopted by the International Maritime Organization (IMO).

Today there is a long list of Dangerous Goods, charted under the IMDG code (International Maritime Dangerous Goods Code). This list includes commodities such as propane gas lighters, ordinary wall paint, fireworks, liquor, garden weed-killer and are divided into 9 main groups.
Class 1: Explosives
Class 2: Gases
Class 3: Flammable Liquids
Class 4: Flammable Solids
Class 5: Oxidizing Substances and Organic Peroxides
Class 6: Toxic and Infectious Substances
Class 7: Radioactive Material
Class 8: Corrosive Substances
Class 9: Miscellaneous Dangerous Substances and Articles
Our service
Fairmacs operates with its own reliable teams incharge of DG and its transportation. Our three regions of the Americas, Europe and the Middle East and Asia Pacific, all have their own handling procedures for DG application and approval procedures.

Our DG coordinators offer shippers all the advice that is required. A shipper's or customer's Dangerous Goods cargo will be checked promptly and accurately. Legal requirements concerning all of the countries and ports related to transport are taken into account during the process.
| | |
| --- | --- |
| In addition, Fairmacs ensures safe transportation by observing the relevant stowage and segregation requirements of dangerous goods. This gives additional safety to the cargo, the vessel, the crew, cargo handlers and the overall environment. Fairmacs' DG teams are also fully quipped and ready to discuss all issues with regard to the different international and domestic regulations and help customers find solutions for special arrangements and exemptions. This is possible due to the diplomatic relations we have maintained with the Coast Guard and marine authorities in countries around the world. | |